Cool with
Your Color
MASTERFAN PRO 120
Air Balance RGB 3 in 1
with RGB LED Controller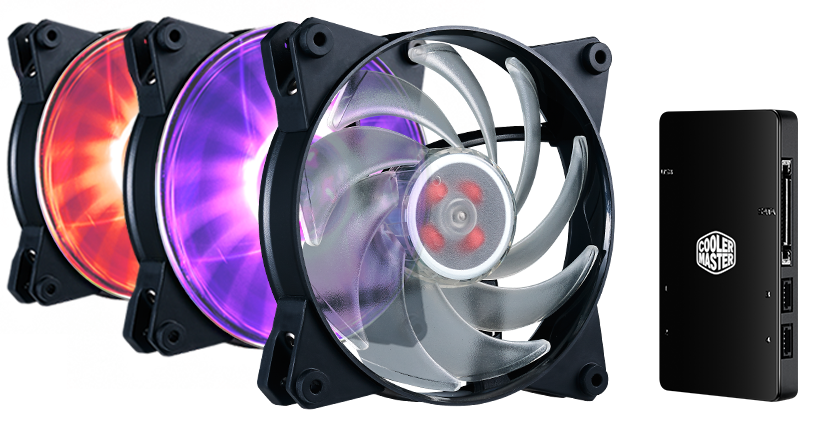 Introducing the MasterFan Pro series
The MasterFan Pro 120 Air Balance RGB series provides a specific air cooling solution ideally for CPU coolers and chassis in-take fans. Designed for Builders with RGB-enabled PCs, you can feel the flow with full color fun, and perfect match your PC's theme. The MasterFan Pro series is fitted with multiple layers of our exclusive noise reduction technologies and a perfect blend of fan blade design that put together work in harmony to cool your entire case and its components in silence.

Color Profiles

Quiet Spin

Noise Absorption

Workhorse Stamina

Jam Protection
The Design Advantage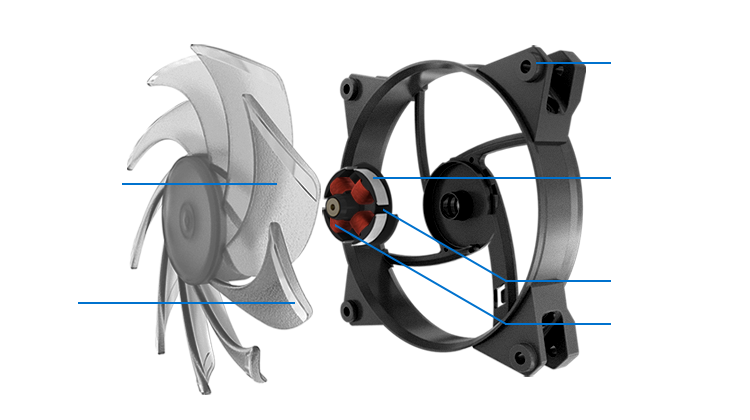 Aviary Inspiration
Each fan blade design was inspired by design from modern aircraft
Glossy Coating
Reduces air resistance
Rubber Mounting
with threads to absorb vibrations and rattle noise
Silent Driver IC
Smoothens fan rotation to reduce vibration and fan clicks
RGB LED
Bearing
Precision material with 490,000hr life expectancy (MTTF)
Introducing the RGB LED Controller
The RGB LED Controller together with Cooler Master software allows you to take full control of your rig's lighting and take it to the next level. Take advantage of countless combinations of colors and lighting effects, from presets to full customization. Have the PC lighting you want without an RGB capable motherboard. This compact controller easily fits inside your case. It can conveniently attach to any metallic surface with built-in magnet.

Compact and Convenient

Expandable
(with splitter cables)

Built-in Magnet

Cooler Master Software

Countless
colors and effects