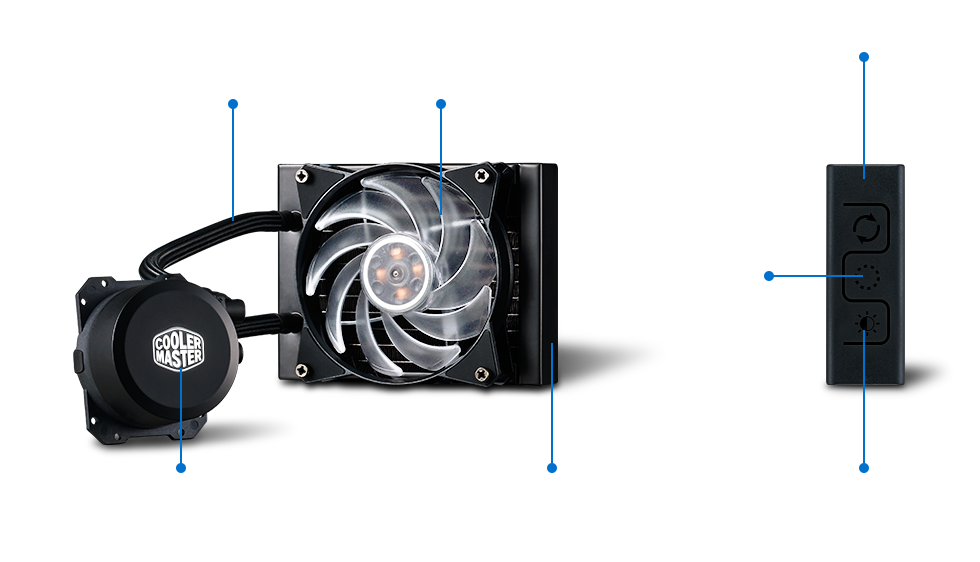 DOUBLE TUBING
FEP tubing makes it durable yet flexible. Sleeved tubing on the exterior to give it a premium look.
DUAL CHAMBER RGB PUMP
Isolates the heated coolant to maximize the results of the cooling of the processor. RGB function to sync with the system.
LOW RESISTENCE 120MM RADIATOR
Beautifully designed to maximize cooling surface area
MODE
6 pre-set effects to select
COLOR
Adjust the color based on the effect selected
BRIGHTNESS
Adjust the brightness
MF120R RGB FAN
RGB fan provides perfect balance of airlfow and air pressure to exhaust air through the fins and out of the case.